Meet Our Team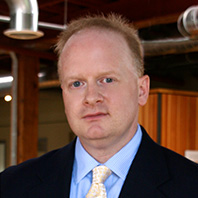 Brian R. Culver
Chief Operations Officer
Brian oversees Rock Point Advisors' operations and also serves as the firm's Chief Compliance Officer. Brian joined Rock Point Advisors in May of 2014 and brings with him over 20 years of management and operations experience.
Prior to joining Rock Point Advisors, Brian served on the executive team at Problem Knowledge Coupler Corporation (PKC). He played an integral role transitioning PKC's operations and staff following its sale to Sharecare in 2012. During his 15-year tenure, he participated in strategic planning and business development while leading the content and product development teams for this innovative medical decision support company.
Brian earned his B.A. degree in Psychology from the University of Vermont and has enjoyed volunteering and mentoring in the greater Burlington area for many years. Outside of work, Brian enjoys mountain biking, fitness boot camps, reading, and spending time with his family.