Meet Our Team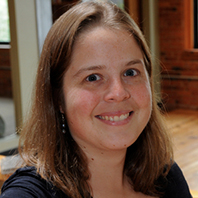 Mary C. Johnson
Client Service Specialist
Mary is a Client Service Specialist at the firm. Mary enjoys taking a personal interest in each client while getting to know them as individuals. Mary has experience in addressing client's needs such as opening new accounts, transfers, retirement distributions and charitable gifting. In addition, Mary occasionally provides back up support to our trading team.
She began her career in financial services in 2000 with NL Capital Management (previously a division of National Life) and concentrated on trading for private clients. When the opportunity arose, Mary joined Mike Huffman at Fraser Management Associates in Burlington, Vermont, as a Trader. Upon the creation of Rock Point Advisors, Mary joined Mike at as a Trader/Client Service Specialist.
Mary earned her undergraduate degree from the University of Vermont in Business Administration. Mary is a native Vermonter and currently resides in Jericho, Vermont, with her husband Hale. Mary enjoys spending time with her rescue dogs, Emma and Molly. She enjoys quilting and gardening in her free time. Additionally, Mary enjoys traveling especially to Lake Placid, New York, where she spent some time training as a competitive figure skater.