Meet Our Team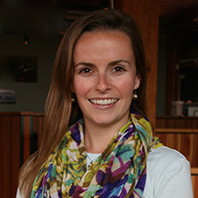 Moriah Vancura
Operations Associate
Moriah works closely with Brian on the day-to-day operations, as well as with Mary and Matt on client-specific requests and assisting with trading. Moriah joined Rock Point Advisors in January of 2015 and brings experience with customer relations and financial knowledge related to the banking industry.
Prior to joining Rock Point Advisors, Moriah worked with Merchants Bank as an Associate in the Commercial Banking Department, and in addition worked in the Collections Department and Government Banking.
Moriah earned her B.S. in Business Administration from Colby-Sawyer College in New London, New Hampshire. Moriah is a native Vermonter, currently residing in Hinesburg with her husband, Corey, and their daughter, Madison. She enjoys skiing, maple sugaring, hiking and spending time with family.