Meet Our Team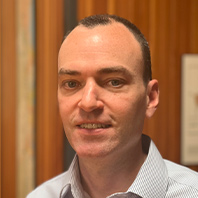 Pat Curtis
Equity Research Analyst
Pat performs research on equity investments in public companies for Rock Point. Prior to his arrival in December 2022, he practiced corporate law at a firm in New York City, and later as in-house counsel at two California-based companies in the aerospace & defense and internet advertising industries.
Pat currently resides in Burlington and enjoys running, basketball, and hiking.
He earned a Bachelor of Arts degree from Williams College, and JD and MBA degrees from Washington University in St. Louis.