Meet Our Team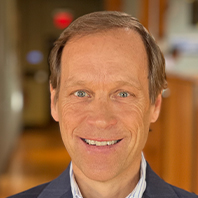 Tom Brownell
Head of Investment Research and Portfolio Construction
Tom joined Rock Point in August, 2020 and since joining the firm has worked on enhancing the firm's investment strategy and research efforts.
Most recently Tom was the CEO of Sentinel Investments and Executive Vice President of the National Life Group in Montpelier, VT. At the time, Sentinel Investments was the asset management subsidiary of the National Life Group and the company managed over $30 billion for both the Group's insurance companies and third party accounts. Tom was with Sentinel/National Life for 25 years, and in addition to being a member of the Group's executive management team, held a wide variety of positions with the firm over that time span. Prior to being named CEO of Sentinel in 2013, Tom was named the chief investment officer of the National Life Insurance company in 2005, and prior to that he held positions including head of the fixed income, corporate bond portfolio manager, and research analyst. As CIO, Tom was responsible for setting the investment strategy and asset allocation for the Group's investment portfolios. In that role he chaired the Investment Transaction, Asset Allocation and Investment Risk Management committees and throughout his tenure with the company he worked on a wide variety of strategic planning projects and initiatives for the National Life Group.
Before joining National Life Group in 1992, Tom was an associate in GE Capital's Corporate Finance Group in Stamford, Connecticut. Outside of work, Tom is currently a board member of Spectrum Youth and Family Services, the Lake Champlain Land Trust and Audubon VT. When not working or volunteering, Tom is an avid runner, hiker, cyclist and skier.
Tom earned his CFA designation in 1994, and is a member of the Vermont CFA Society. He earned a B.A. from Bowdoin College, and an MBA from Babson Graduate School of Management.